Laundry...Geese...and Pee'd on....
Well I have yet accomplished getting the vacation photos out of closet from hell. I don't even want to know how many spiders are lurking in there, yuckie!!
I went to do laundry this evening, i'm SOOOO tired of going to the laundry mat, it's not even funny. I usually go do some shopping while the clothes are washin` and then go to my parents house when the clothes are dryin`. But today I went to Sonic to get supper and then to my parents house, when I got back to the laundry mat to pick up the clothes, some person put my clothes in a basket and pushed them to the back of the laundry mat....HOW STINKIN` RUDE!!! And of course my underwear were right on top! Thanks alot rude a$$ people!!!
Here are some pictures: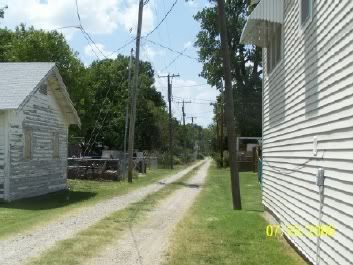 This is the alley that runs by ny apartment (why i took a picture, i dunno...)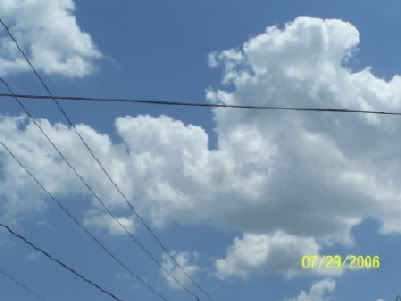 Here is the sky I took this afternoon, unfortunatly I couldn't get a picture without the wires in it. Oh btw when it's 100 degrees outside, do not walk on concrete with no shoes on!!! I burnt my little feetsies!!!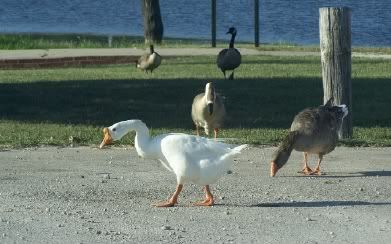 I thought it would be nice to go to the duck pond and eat my dinner in the truck while watching the geese and ducks. It was an alright idea for about 2 minutes. This goose right here decided to take his daily agressions out on my truck. He waddled up to it as fast as he could and started pecking the bumper...I got the heck out of there. My poor little truck's feelings were hurt after that monster goose pecked at her!!!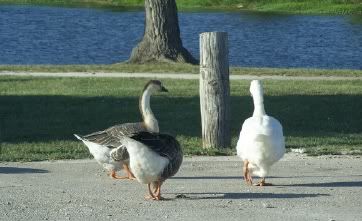 These geese didn't seem to care that their fellow goose friend was beating up a poor defensless truck!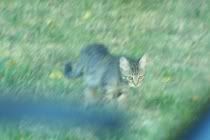 I'm not for sure but I think he was stalking a bug! GO KITTY GO!!!
The next 4 pictures are of my parents' screened in porch, one of these days I will have this luxury too!!!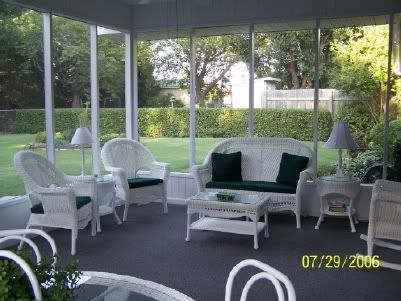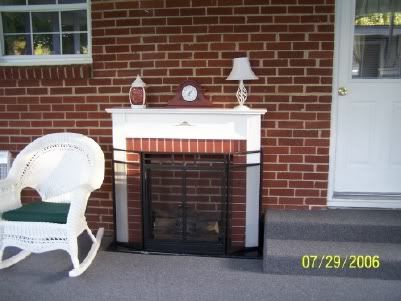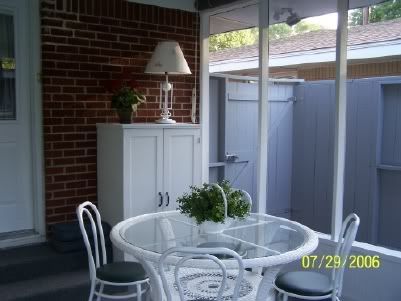 Then when I got back home to let the furbabies out, Jade decided she was going to pee on me...It went all down one side...it was nice I'm tellin` ya...I did not capture a picture of this, thought I would spare you the grossness and me the humility....