Sunday Nothings...
Well i still have yet accomplished going through the closet from hell, I really don't want to either, but I know I'm going to have to before the end of the week. Not only for the vacation pictures, but I'm having a yard sale on Saturday and 1/2 the crap in there will be in the sale...sigh....
Just got done watching what is going to be my new favorite movie, Polish Wedding. I have never seen it before, today was the first day. I've seen it around Blockbuster and Wal-Mart before but it was on LifeTime Movie Network today and i watched it. It was a really good movie, some parts hard to understand, but other than that I really really liked it :)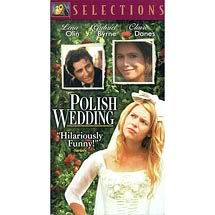 Yesterday I was informed that my Nephew had his 2nd child (well he didn't his wife did). A little boy so for the 2nd time I'm a great aunt. Can you imagine i'm 26 years old and I'm a great aunt?!? LOL. Course he is one of the younger nephews I have, he'll be 24 in October, my oldest nephew, his cousin, is going to be 26 in September. He is 9 months younger than me, and almost to the day at that.
I mean my cousin who is 9 years older than me was not a great aunt until 2 1/2 years ago....:) I beat her on the age part, because my great neice was born 1 1/2 years ago :) I have not seen these children, my parents have, and they say they are adorable. My nephews wife is from Gautamala, and I hear she is very pretty. I should really make it a point and go see them. I just don't know where they live, I know they live in Joplin just not exactly where.
Today it's very hot outside...I'm glad that I have been inside all day long, with the furbabies. Katie got into trouble earlier she was shaking Jade like a rag doll. I know it was all in fun and games, but it really scared me, I thought she was going to kill her, but Jades tail was wagging the whole time. They play really rough sometimes, and it scares me. With them both being female I'm surprised that they really haven't had it out for dominant female posisition, but they haven't. I'm just waiting for the day that it does come. I'll have the broom and water bottle ready for it too.
Well nothing much more to post, really nothing exciting happening here in my neck of the woods. I have to go back to work tomorrow, YUCKIE. I'm gonna lay down on the air matress and what this Stockard Channing movie "unexpected family" that just came on the Lifetime Movie Network (which is a channel that is constantly on in my home) and relax. Relax from what I don't know...lol...but relax non the less :)
Have a nice Sunday and if it's hot where you are I hope you are staying as cool as possible!!!