Bored....oh so FREAKING BORED....
Well it is 9:41 am on Saturday morning, and I have been up for 2 hours now, thanks to some 4 legged creature licking my face, because they just ABSOLUTELY wanted to go potty. So I drag my happy fat a$$ out of bed and take them outside, then go to the gas station to get some good ol` Coffee, it's pretty nasty right now, but I'll still drink it. Then went out to the little walking track that has 2 pounds in the middle of it, sat there drank my coffee, and scratched of my scratch tickets, and no, I did not win a DAMN thing!
While I was out there, the Geese decided to come up close and personal with me while I was in the truck, so I took this opportunity to snap some photos of these creatures. I am now going to take my camera everywhere I go because I bought to take pictures of things, other than myself and my dogs, lol. The following pictures are of what I took this morning, I may eve upload the video later in the day.
PLEASE DO NOT FORGET TO READ THE POSTING BELOW THIS ONE, I STILL WANT TO HEAR YOUR THOUGHTS ON THE WHOLE SITUATION!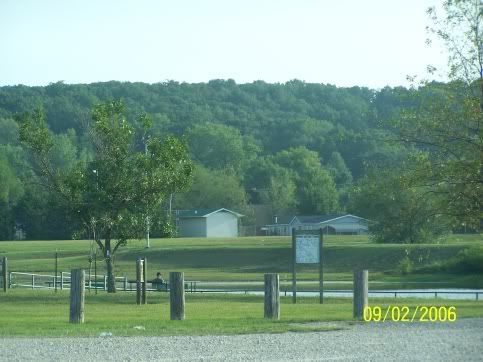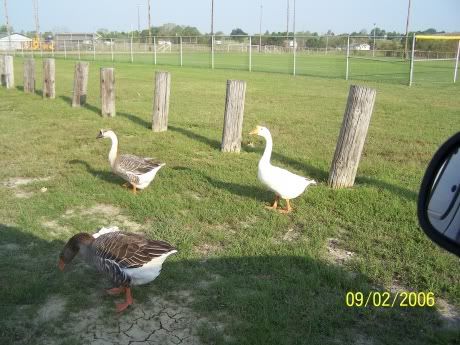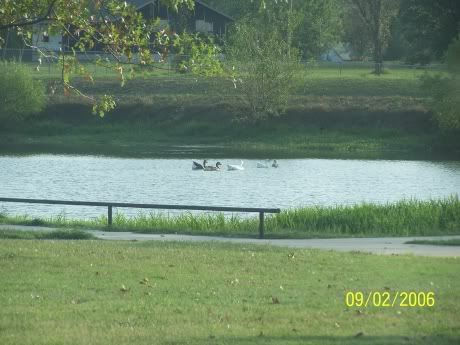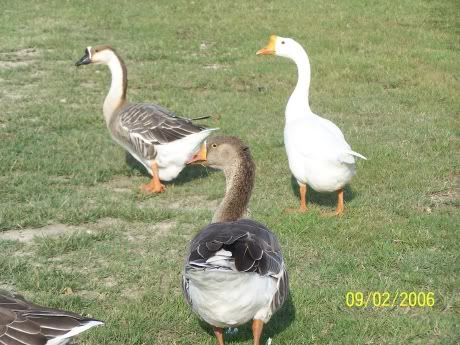 This one was taken right before the Geese decided they were gonna attack that poor woman, she started running, and then they rethought their idea and went to the water!! It was so funny, coffee came out of my nose, funny.